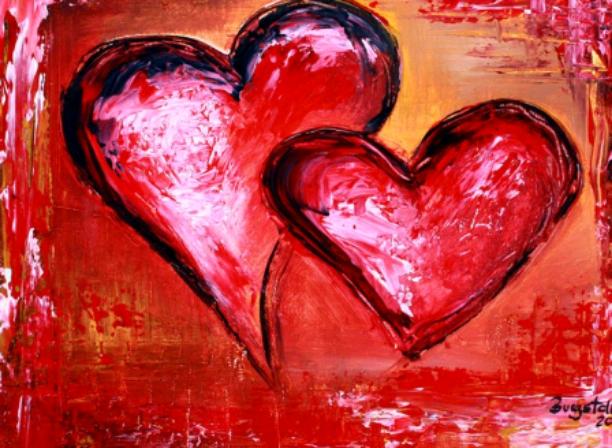 Category : Poems
Sub Category : N/A
Don't read this if you can't handle me.

Stop wasting your time if you haven't learned and Still judge a book by its cover.

Distance your eyes from the exposure of myself if you're blind to what's in the space of the Labyrinths of my metaphors.

lengthily i've warned you, fool.




I am a burning alien stone that

crashed into the world's skin too soon.

That's why my mom's the universe,

My Mother's another stomach of god's brain.

And god is meditating.




Maybe my tolerance is the cause for my pain.

Maybe my tolerance is the blow of my loneliness.

I'm a Handkerchief you cry into and discard into a trash-can.

I'm no longer the good guy, because i got the snot of the wolves i cared about on my clothes.

 You've always been the bad guy because you have snot in your nostrils and tears in your eyeballs.

I got my ruins from your drops and stains.

I am not special, the only difference between you and me is that we suffered our pain in a different way.

 I am not special, the only difference between you and me is that our pain isn't the same old head of the hydra we're on. 

If i starve i'll eat what's left in me.

If you steal from me, i get back what's mine and protect.




 Family abuse.

Sexual harrasment.

Black beaten judgements. 

Oppression.

The scapegoat-role.

Anxiety.

Depression.

Lack of Motivation.

An unhealthy sleep schedule.

Physical violence.

Digital bad wishes.

Betrayal and lies.

Neglection by my father.

Suicidal dreams.

An eaten up brain.




It is my pain and suffering. 

I was born into this. 




I am a judgement.

I am judgemental.

I am the judge.

I am the hammer. 




I am just as close minded as a fire that you suffocate with the blanket you dance and Beat with. 

I am just as open minded as a torn, deep and wide wound in the Sky. 




I am not functional, 

i'm attached to daily life that's happening mostly in technology or sleep. 

I am addicted and controlled.

I'm weak and a loser. 

I am a lie.

I am not real. 

I am an illusion.

I have failed.




I am not a teenager, i just entertain as this role that i am playing.

 Because i often talk and currently look that way. 

I am not what you look at, there's just too much skin and flesh around your eyes than there's mind. 

I'm not my age, my age is just an attempt to censor and limit me. 

I am mature because i stripped my old scales off.

My face is a swarm of Naked birds, and they shift into my wishes of beauty that i desire.

 i am not a copying suit of flesh and skin that hold bones, without a mind. I'm just like a rainbow related to our christmas lights on the lying holidays. 




When you stare at and read my art you Analyze and walk through the graveyards of my pain. 

The poems or lyrics, the stories or the paintings of mine that you see and read aren't a play, they're a perfectionism-scarred me.

My secrets and camouflaged confessions shall be decrypted for those who are wanting, attentive and able to read. 

I am just hiding in plain sight

I am stuck in plain sight

You're not paying attention enough and excuse me with what you think is just art.

 I am an excuse.

I am a pity.

I am a sorry.




I refuse to tell you once more about my obscenity or humor, because i've flicked enough faces together that look like my sadism and love-making, they even laugh at the things i laugh at. 

You'll get chances to meet them, if you search and Open your eyes.

The young, free and flying bird is my child-faded-life. 

My friends were entertainment-pleasure prisoners for humans.




It's excessive to call me by every lunatic's name. Each single time i close my eyes and open them or inhale and exhale, i'm an updated me. I was a thousands of me. I'll become infinite new me's. I am a permanent flow. But i remain as one. Because all the past me's are dead flowers. And the future of me will be dead again after time has judged.




Worse or better.




My old knowledge, beliefs, thoughts, experiences, appearance and voice, fears, insecurities, interests, behaviours and daily life are a dead memory waste. 

My past lives are buried into the graves of dead memory waste.




Every second i close my eyes, i see the blackened death of the world and the Stars.

Other times the sun has blown up and all existing things go down into the lake of fire.

I am just flying above.

I am an angel or god. 

Or i'm just a doll sitting on the couch watching tv. 

Am i just dreaming, or am i in hell? 




I am unlovable, i only fall in love with the imaginary ghosts of the things i can't have. 

And what has been wanting me, disgusts me. 

I am unlovable, and i can't love either. 

I am not in love, i only wish to be dead.

A part of me thinks i deserve to be dead.

A part of me believes i deserve to be dead.

 A part of me knows that i deserve to be dead. 

I'm not egoistic, i just give you the taste you ask for with your actions.

It is your choice if i'll be rotten or delicious on the tongue of your perception.




When i'm having a headache, my ticking grenade-head is at the risk of exploding right into your stained glassy mirror-eyes, poking a loud, uncomfortable and burning bang through the walls. 

In the moments my stomach is hurting, i may give birth to my opinions that have been silenced.

If i throw up, just know that my throat doesn't accept your poisoned information-food, slipping down into my patterns of hell, like the luciferians and lucifer himself, fell from heaven into the earthquaking maw. 

I sneeze or bleed and the countless termites that have been tickling my brain hurl out of my gunshot wound-nostrils, floating through the air to burn up.

My back-pain is just a prophecy that my wings will soon break out of my shoulders. 

And my spine will transform into a snake,

biting and squeezing the apple that is my brain.

My skull is just an egg-shell.

I Wonder what my mind grows into to become.

My physical pain is a refused murder attempt

My physical pain is a failed suicide attempt. 

My mental wounds that still throb with soreness are just silver twins of my physical pain.




The old, the stupid and the stuck ones would blame me to be dramatic, but i'm really just a clean self-mirror, reflecting passionately the light and the darkness, the chaos, that i truly am.

 Your consolations are not the therapists or your money, but the video games and the music in which I squirm and heal. 




When all the ignorant, blank teeth that chew the bottles filled with the drops of my being into kickstands, holding tight the made up lies, mistakes, errors, viruses, parasites and decaying interpretations that their lips speak,

I become a background-standing mannequin.




This isn't a poem, this is the whole exposure of my entire life.

 Are you devouring the megalomania to say that you know me, now? 

I have to correct you like the teachers do, because metaphors aren't in the vocabulary of legal child slavery.

 This suicide note is sharp. 

I am creative, i am an artist

I'll write or draw a way to end this life i've been cursed with.

The only thing that's left of me is the illusion of a dead star.