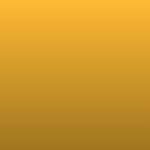 Youth And Old Age
Read Count : 22
Category : Poems
Sub Category : N/A
Erasing time from the years, governing youth,

To lend it the duration it would like to validate:

Crazy philosophy, chimera without promise,

Vanity hope to better greed us.




And the arrow of Time which wounds old age

Cannot heal, alas, what was conquered...

Such is the fate which, without politeness,

Will one day fall upon us, for we cannot conquer it.




Youth has only one time, old age against time:

An ungainly spectre that contemplates autumn,

Envious of Janus with exalting power,

Having but one face and the age it gives us.




For the older we become the more vain time,

On our temples blooms the merciless white,

With a calamitous weight on all sides

Of a fading ardour: irrevocable fate.




Youth is spring, winter is old age;

- To think in youth is to know how to age well - ;

To the splendours of yesteryear, charm makes nobility:

If it is indelicate, it can beautify us.