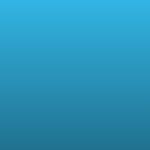 Invisible Scars (~Edited~)
Read Count : 99
Category : Poems
Sub Category : N/A
Humans are frail to the smallest of scales. In the depths of one's heart does the memories reside, called upon at any given time. 

Deep down, a dagger plunged into the skin cutting deeply into the flesh where nobody can see the marks it leaves, without a trace of broken skin.

Enduring the pain over and over again, a smell lingering in the air, images leading to despair, and memories continue flashing throughout the mind.

The weight of wanting to cry out in agony, but afraid of what the passerbys may say to you, or the terror of facing another person's hatred and cruelty.

Being suffocated by memories you would rather block out, but are caged by the hypnotic gaze of it leaving you with no room to breathe.

The sound of peoples voices and laughter covering up the agony you are weighed down by, without you lifting your head up to let them know why!?

A prisoner in an open cage, carrying all of the weight alone with nobody to help lend you a hand or arm to keep you from remaining in misery.

Silent cries holding you back from reclaiming your youth with no way out, but hiding yourself away wher nobody can cause you more pain.