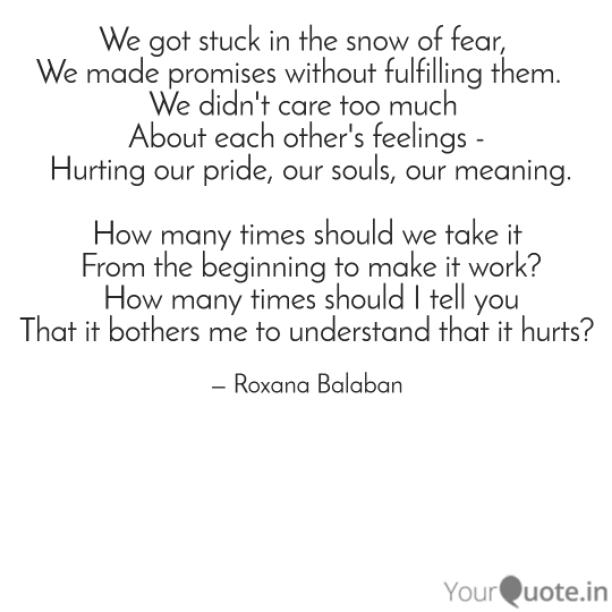 Our Pride
Read Count : 18
Category : Poems
Sub Category : N/A
We got stuck in the snow of fear, 

We made promises without fulfilling them.  

We didn't care too much 

About each other's feelings -

 Hurting our pride, our souls, our meaning.




How many times should we take it

 From the beginning to make it work?

  How many times should I tell you 

That it bothers me to understand that it hurts?




  We both came to the date 

With missing pieces of souls and breaths. 

I talked too much before

 And now I'm speechless,

 Thoughtful, silent and soulless.




 There are hugs I never gave,

 There are words I haven't used with you yet. 

 There are thoughts I haven't told you about. 

 There are things you can't understand about me.