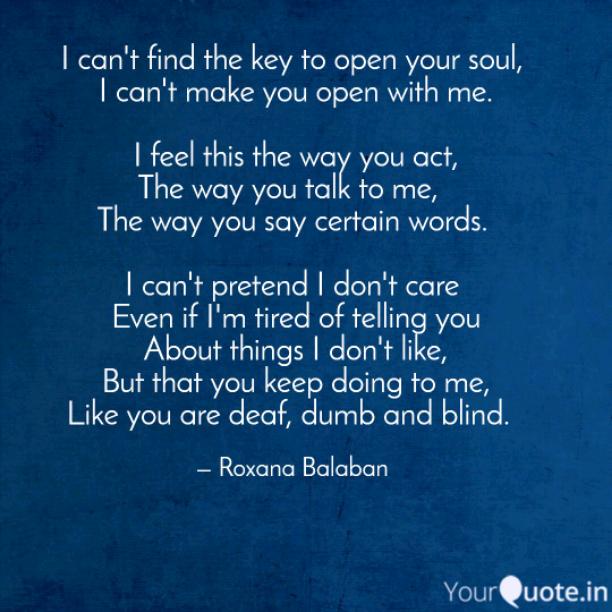 Acting Like Them
Read Count : 22
Category : Poems
Sub Category : N/A
I can't find the key to open your soul,

 I can't make you open with me.




  I feel this the way you act, 

The way you talk to me, 

The way you say certain words.




I can't pretend I don't care

 Even if I'm tired of telling you

 About things I don't like,

 But that you keep doing to me,

 Like you are deaf, dumb and blind.  




I can't get used to your selfish way, 

You never ask me if I'm okay.

You make me wish I didn't know

 Anything about you to make me better,

 Not to wait for you...  

 Without any change in the end of my everything.




From my beautiful dream you made a nightmare,

 From my love you made pain.

You demolished everything I built, 

Acting like crazy,

Acting like a selfish,

Aacting like them.