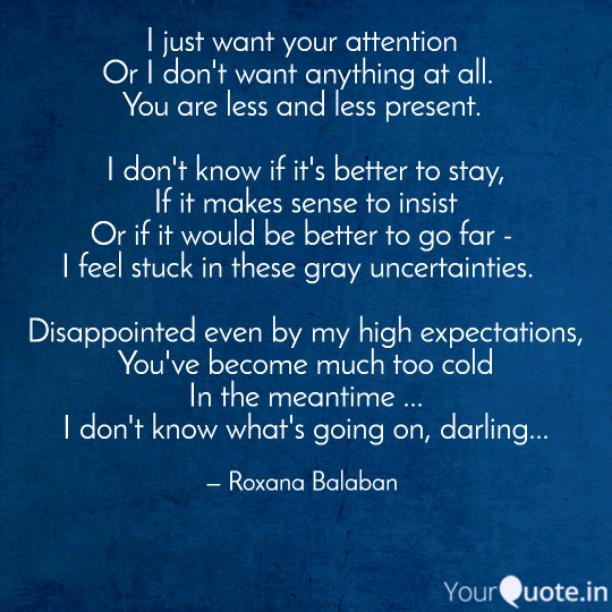 Your Attention
Read Count : 19
Category : Poems
Sub Category : N/A
I just want your attention

 Or I don't want anything at all.  

You are less and less present.




 I don't know if it's better to stay,

 If it makes sense to insist

 Or if it would be better to go far - 

I feel stuck in these gray uncertainties. 




 Disappointed even by my high expectations,

 You've become much too cold

 In the meantime ...

 I don't know what's going on, darling...




 You don't want to talk to me about it 

And you feel good while I feel incomplete,

Also tired, emotionally drained.

 I am sad, in pain with broken wings.




  Why can't it be good for me

 At least once in my life?  

Why do you want to get

 The dark side out of me?




Look at me girl, I am also tired!