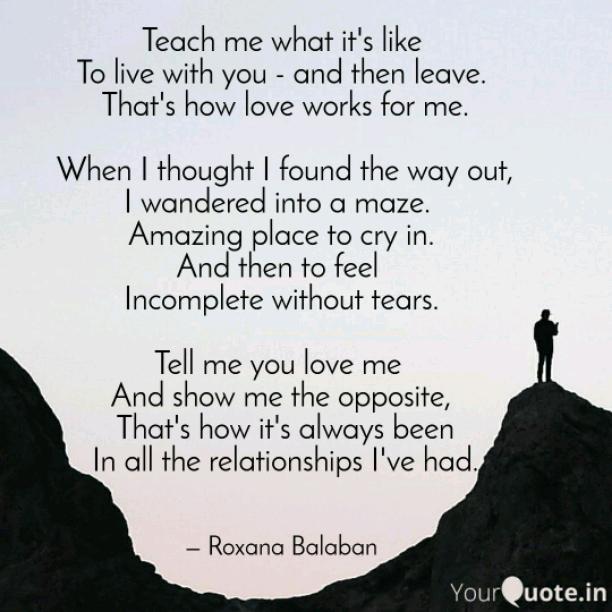 From The Past
Read Count : 21
Category : Poems
Sub Category : N/A
Teach me what it's like

 To live with you - and then leave. 

 That's how love works for me.




  When I thought I found the way out, 

I wandered into a maze. 

 Amazing place to cry in. 

And then to feel 

Incomplete without tears.




Tell me you love me 

And show me the opposite,

 That's how it's always been

 In all the relationships I've had.




  Steam comes out of my heart, 

Out of my nostrils the memories of those 

Who are still part of the scars, 

Part of my nightmares blue.




 But I leave them alone,

 Loneliness is all I have kept from their lies.  

If they remember me, 

I will be like a shadow.  

If not, there is no loss from the past.