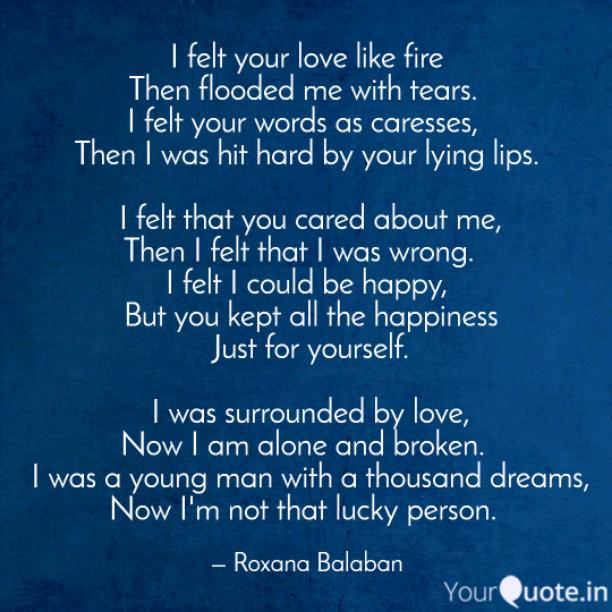 I Can't Recognize You
Read Count : 26
Category : Poems
Sub Category : N/A
I felt your love like fire

 Then flooded me with tears.  

I felt your words as caresses, 

Then I was hit hard by your lying lips.




  I felt that you cared about me, 

Then I felt that I was wrong.  

I felt I could be happy,

 But you kept all the happiness

 Just for yourself.




  I was surrounded by love, 

Now I am alone and broken. 

 I was a young man with a thousand dreams,

 Now I'm not that lucky person.  




You keep shutting yourself in your world,

 I knock on foreign doors to get closer. 

 I felt you in my heart, 

But now it's empty in that place...

Not because I don't love you,

 I don't recognize you anymore.