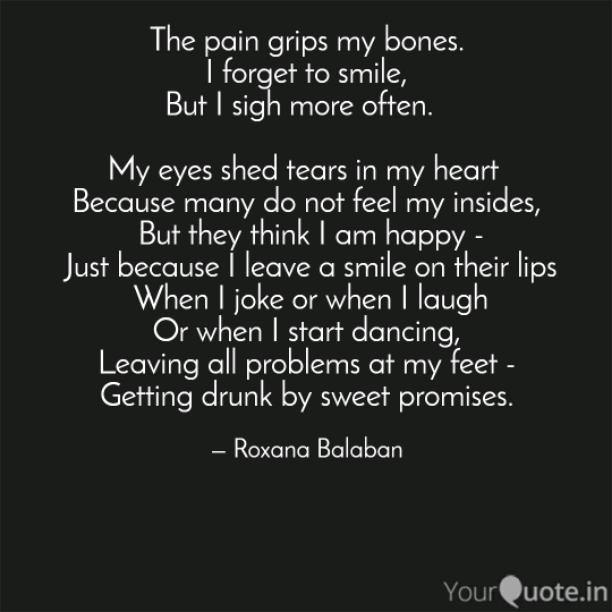 I Forget To Smile
Read Count : 48
Category : Poems
Sub Category : N/A
The pain grips my bones.

 I forget to smile, 

But I sigh more often.  




My eyes shed tears in my heart 

Because many do not feel my insides,

 But they think I am happy -

 Just because I leave a smile on their lips

 When I joke or when I laugh

 Or when I start dancing, 

Leaving all problems at my feet -

Getting drunk by sweet promises.




  I keep my eyes half open, 

The sun's rays touch my eyelashes.

 I would like someone to understand me

 Even when I am silent or when I think

 Too much about my weakness I have.




  I remember dry lips, 

I remember the relationships I didn't end in time.

 I remember everything that connected me

 To the wrong souls.

 I remember their mute hearts

 That didn't want to teach me 

Their language of love.