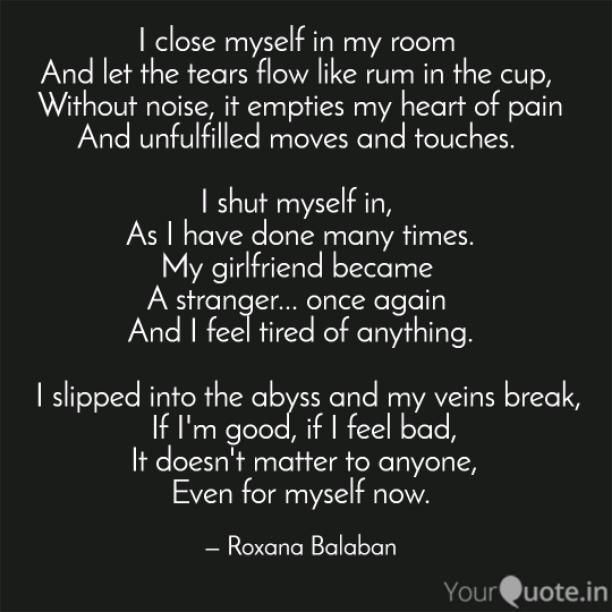 I Close Myself In My Room
Read Count : 21
Category : Poems
Sub Category : N/A
I close myself in my room 

And let the tears flow like rum in the cup, 

Without noise, it empties my heart of pain

 And unfulfilled moves and touches.  




I shut myself in, 

As I have done many times.

My girlfriend became 

A stranger... once again 

And I feel tired of anything.




  I slipped into the abyss and my veins break,

 If I'm good, if I feel bad,

 It doesn't matter to anyone,

Even for myself now.




  I lost my balance 

When I unleashed my feelings, 

And it is strange that the heart 

Never knows how to choose well

 And is fooled by false words and bad attitudes.