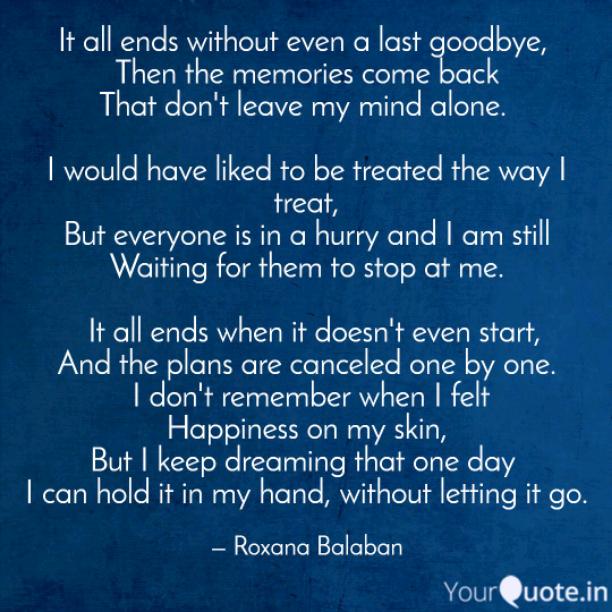 Category : Poems
Sub Category : N/A
It all ends without even a last goodbye, 

Then the memories come back

 That don't leave my mind alone.  




I would have liked to be treated the way I treat,

 But everyone is in a hurry and I am still 

Waiting for them to stop at me.




  It all ends when it doesn't even start,

 And the plans are canceled one by one. 

 I don't remember when I felt

 Happiness on my skin, 

But I keep dreaming that one day 

I can hold it in my hand, without letting it go.