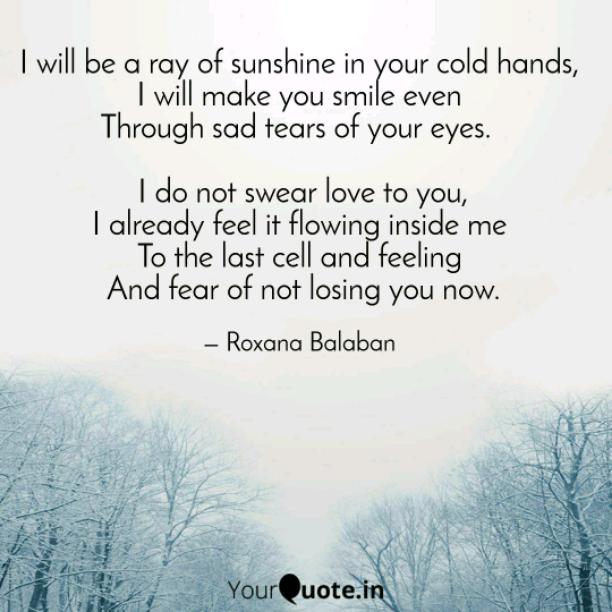 A Ray Of Sunshine
Read Count : 24
Category : Poems
Sub Category : N/A
I will be a ray of sunshine in your cold hands,

 I will make you smile even 

Through sad tears of your eyes. 




 I do not swear love to you,

 I already feel it flowing inside me 

To the last cell and feeling

 And fear of not losing you now.




  Maybe I will have a wounded heart

 But I will love you even if I can go wrong.

 I may have cold tears in my eyes, 

But I will see you just as beautiful,

 And I will let you shine even if you can burn me,

 Even if you can break me inside.




  I will be a thought that will pierce your dreams,

 But it will let you dream more beautifully

 in reality than at night.