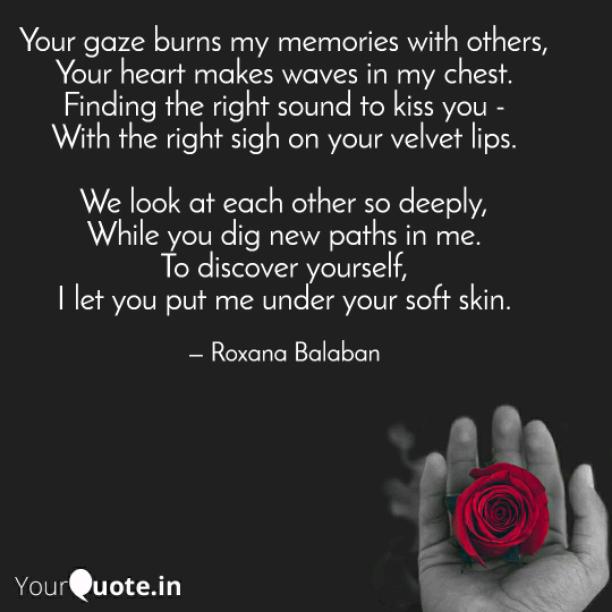 Waves In My Chest
Read Count : 23
Category : Poems
Sub Category : N/A
Your gaze burns my memories with others,

Your heart makes waves in my chest.

Finding the right sound to kiss you -

 With the right sigh on your velvet lips. 




 We look at each other so deeply, 

While you dig new paths in me.

 To discover yourself, 

I let you put me under your soft skin.




 I went to you impatiently, 

The longing for you makes me -

 Want to hold you more in my arms,

Waiting to make you addicted to my breathing.




We blink at the same time, 

We live the same love.

 We go the same way, 

We are so happy now.