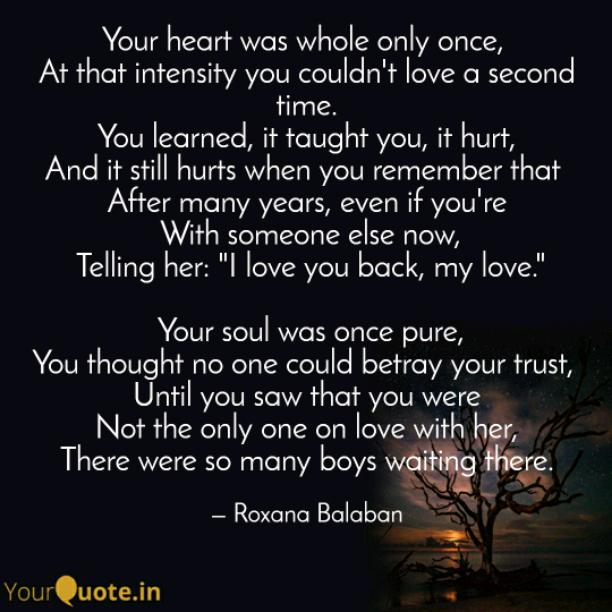 Whole Only Once
Read Count : 25
Category : Poems
Sub Category : N/A
Your heart was whole only once, 

At that intensity you couldn't love a second time.

 You learned, it taught you, it hurt, 

And it still hurts when you remember that 

After many years, even if you're

 With someone else now,

 Telling her: "I love you back, my love."




  Your soul was once pure, 

You thought no one could betray your trust, 

Until you saw that you were

 Not the only one on love with her, 

There were so many boys waiting there.




Once you had a bright look, 

Without tears... but with more patience 

And laughter, until you heard

 The laughter of your friends behind you, 

Laughing with her about your mistakes.