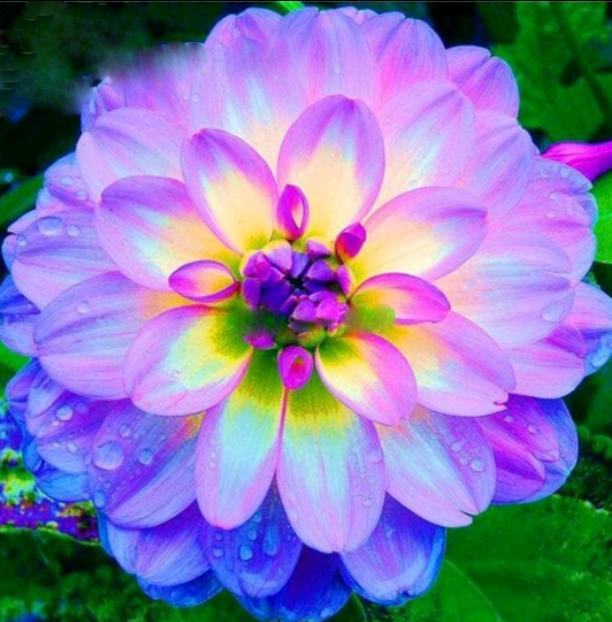 Human Nature Dictates The Downfall Of Humans
Read Count : 24
Category : Stories
Sub Category : Drama
I sit at the bedside doing vitals on the resident at the nursing home. I watch the bruising come from taking blood pressure readings every 15 minutes.

"Hey, hazelnut. Squeeze me hand of you are in pain." Nothing.

Another set of vitals done and I get up from my sentry spot and go outside for a cigarette and see a coworker.

"I hate having hospice watch... I feel horrible doing vitals every 15. I don't mind being with them... Everyone deserves to die with someone that loves them..."

Coworker nods and we chat while ignoring the fact that poor 'Hazelnut' won't have family around her. They can't be bothered to come stay with her.

I go back inside, do my temperature check, mask up, gown up and face shield up just in case. Test results haven't come in and I don't want to take the chance.

After she is rotated, changed, and meds given I pass the torch to someone else.

I walk to the nurse's station and fight back tears hearing the nurse on the phone.

"I don't get it.... When my grandfather died, we had to send people home... We couldn't fit everyone in the room at the house..." I try to hide my emotions...

"I've called her children and one said they had more important things to do. One is trying to get back here ASAP. The one with power of attorney said she'll be here after she gets some sleep. She kept saying her had a busy, stressful day."

I'm on my 18th hour, and I lose my cool. "Stressful? Watching her mother die alone is stressful. Knowing she is holding on for someone is painful... We've all told her it's ok to go. We've given permission... I hope the daughter out of town gets here soon... Hazelnut needs her family, not strangers.."

The nurse pats my arm and nods while sipping her coffee. "Made a fresh pot."

I shake my weary head and ask if the hospice nurse is coming. Right then I hear Birdie chiming "The Birdie is in the building!" 

I grab her hand and just hold it because I see this passing is taking it's toll on her, just like all of us... I catch Birdie up and to give Hazelnut a hug and one last check on pain.

Birdie starts singing and for a moment it's not a death that's going on, it's a celebration of life. Birdie opens the windows, covers the mirrors, and I know she knows it's coming fast..

Birdie starts talking about her dogs, chickens, children, and grandchildren while we paint Hazelnut's nails. One final gesture we can do to say we're sorry we aren't family...

I clear my throat and check for a pulse.

I can't find it. Birdie calls it. "Hazel Charlotte-Anne Morrison, time 0342 hours."

I start playing music on my phone and start the process of cleaning Hazelnut up once more, for the final time. 

I speak softly because I know she can't hear me.. I explain what's going on, just like when she was alive. I wash her face and dress her in the nightgown her family said. I press my forehead to hers and whisper "I'm sorry they weren't here... I tried to be second best, Hazelnut.. Godspeed, Darling."

I help go through papers and count out meds that need to be destroyed and finally get to go home..

The moment I'm in my car, I break down. Each death I've witnessed is harder than the last.