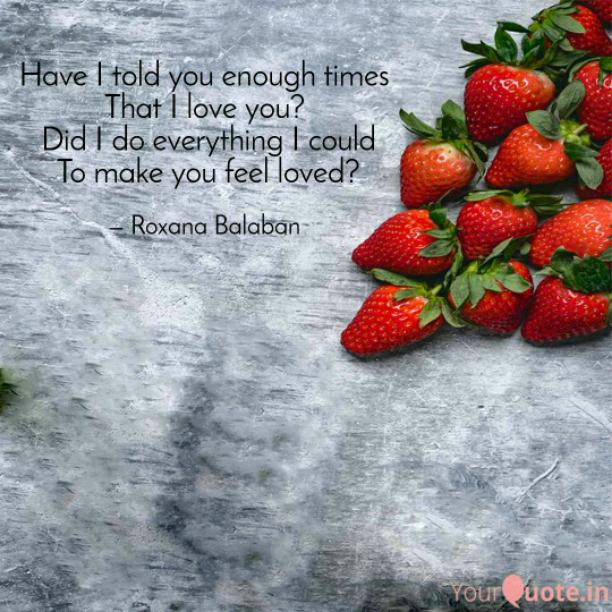 Category : Poems
Sub Category : N/A
Have I told you enough times

 That I love you? 

 Did I do everything I could

 To make you feel loved?




  I look at a picture 

In which you seemed happy,

Memories with you light up

 In the songs I listen to.




  Traces of your footsteps, 

Abandoned in the snow of my eyes.

Traces of my tears,

 Left in the shadow of our lies. 




 Did I tell you everything I had to say?

  Did I do everything I had to do for you?  




Something told me that you still love me,

 And my eyes started crying.

Someone told me that you miss me, 

I don't know if I can believe it.