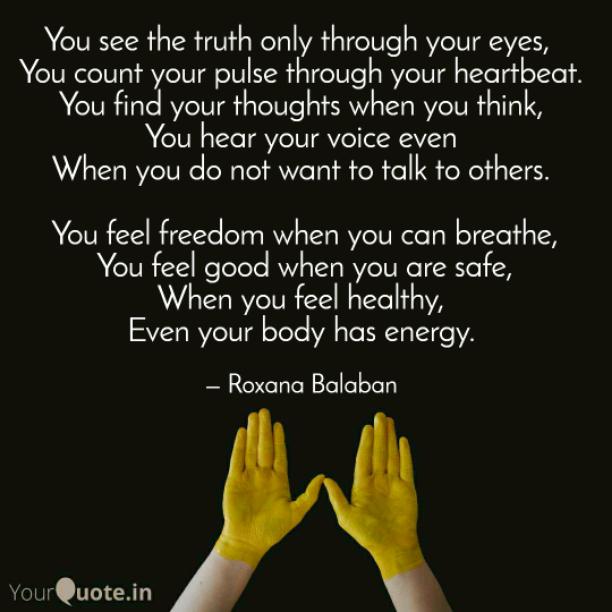 Category : Poems
Sub Category : N/A
You see the truth only through your eyes, 

You count your pulse through your heartbeat.

 You find your thoughts when you think, 

You hear your voice even

 When you do not want to talk to others. 




 You feel freedom when you can breathe,

 You feel good when you are safe,

 When you feel healthy, 

Even your body has energy.