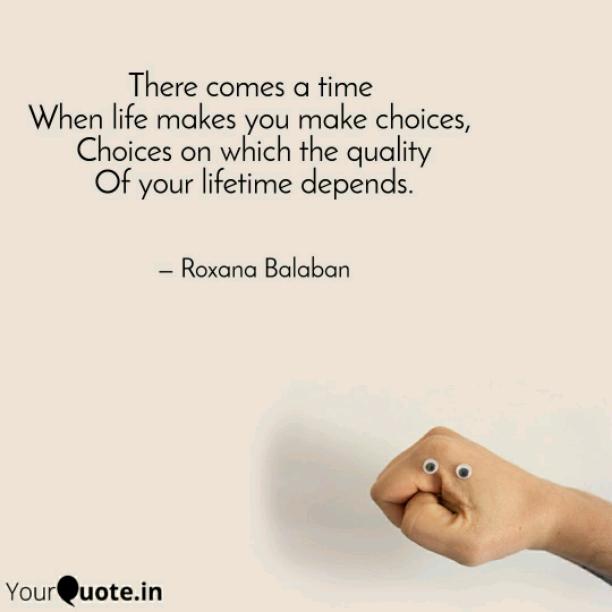 Category : Poems
Sub Category : N/A
There comes a time 

When life makes you make choices, 

Choices on which the quality

 Of your lifetime depends. 




 You have to find solutions 

To please your soul, your heart,

 Your mind, your breath, you...

 To be happy is the hardest part.  




Think twice, 

Think several times,

 Life is not a game or a joke.




Listen to me, darling...

Unfortunately, some opportunities

 Never come back.