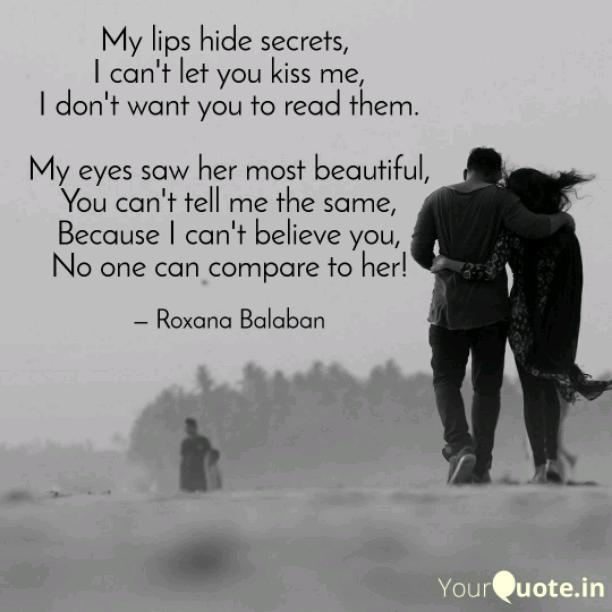 I Can't Let You
Read Count : 28
Category : Poems
Sub Category : N/A
My lips hide secrets, 

I can't let you kiss me,

 I don't want you to read them. 




 My eyes saw her most beautiful, 

You can't tell me the same,

Because I can't believe you,

No one can compare to her!




  My hair hides traces of thin fingers, 

I can't let you touch it, dear. 

 My skin hides traces of her smiles, 

I can't let myself be stripped by your breathing.  




I seem whole, but the truth is,

 That I have not been whole for a long time, 

From the moment she left the place,

She called so simple "home". 




 She was the awning that covered 

My dry shoulders when I felt cold 

 Through my broken bones,

Through my lonely soul.




 My words are meaningless, 

Because she was their guide, 

My clothes still carry the dry scent

 Of the nights I spent with her.




You ask me to erase everything, 

I ask you to forget about me.

 I can't erase the past, 

I can't erase anything I felt was mine.