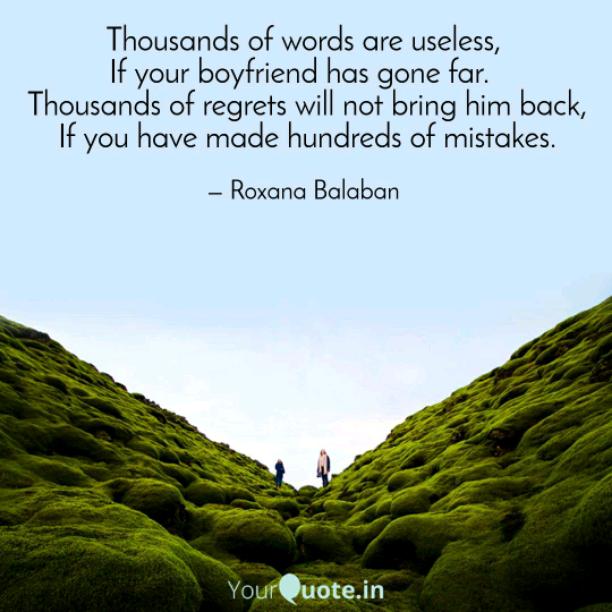 Category : Poems
Sub Category : N/A
Thousands of words are useless,

If your boyfriend has gone far. 

 Thousands of regrets will not bring him back,

 If you have made hundreds of mistakes.




  We waste time and then we want to get it back,

 But remember that mistakes must be paid for!

 Nothing is free in this life.  




If you went wrong, 

Hundreds of streets can't get you 

On the right track. 

 If you made her fall in love with someone else,

 It's hard to make her love you again. 




 Next time you love someone,

 Be more careful!

We can't stay in the same place,

 We have to make changes.