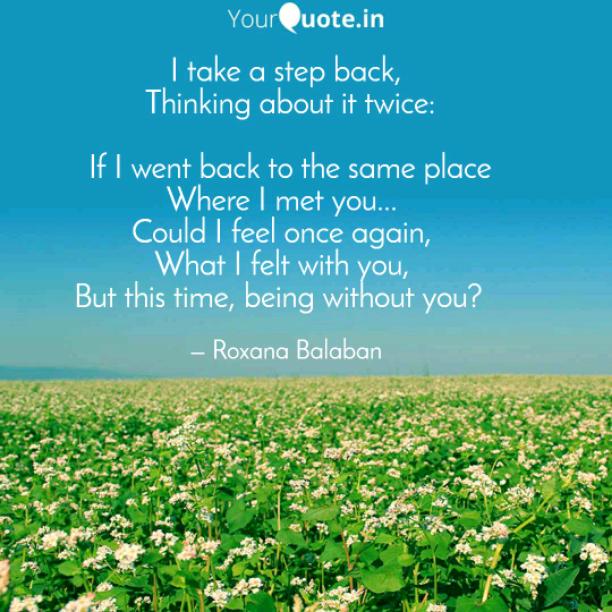 Being Without You
Read Count : 51
Category : Poems
Sub Category : N/A
I take a step back,

 Thinking about it twice:




 If I went back to the same place

Where I met you... 

Could I feel once again, 

What I felt with you, 

But this time, being without you?  




My mind paints you in every detail, 

You are in my heart everywhere, 

But I know I can't bring you back,

And that it hurts and kills my soul.




  I feel the need to hear your voice,

 I feel the need to know that you are doing fine.

 I can't find anything funny,

 Drowning me in the ocean of pain. 




 I feel down!

I have to get use to live 

The rest of my life -

 Without you being by my side.

  Many tell me I can find another, 

But my soul does not work,

Does not work this way.