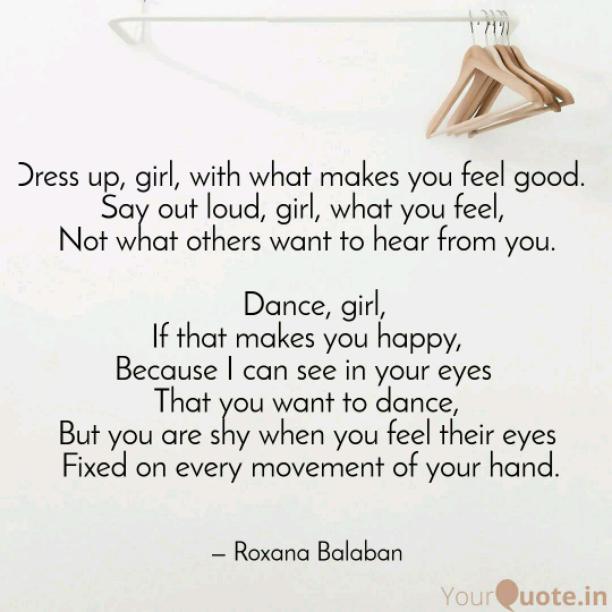 Category : Poems
Sub Category : N/A
Dress up, girl, with what makes you feel good.  

Say out loud, girl, what you feel, 

Not what others want to hear from you.




  Dance, girl,

 If that makes you happy, 

Because I can see in your eyes 

That you want to dance,

But you are shy when you feel their eyes

 Fixed on every movement of your hand.




 Make up, girl,

 But don't forget about your natural beauty.

Remember that you can feel young

 Even at sixty.




  Laugh, smile, eat sweets,

Keep your childish part in yourself. 

You can sing, you can move mountains, 

You can give birth, 

You can take care of your future.