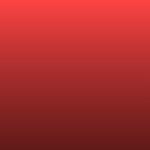 Fighting Through
Read Count : 25
Category : Poems
Sub Category : N/A
A being lost in turmoil
Ones mind always has to soil
Attempts, always over boil.

The soldier with no weapons
With a soul set on his internal seasons
He becomes lost in his reasons.

He moves forward
To end up backward
Always with eyes looking downward.

A hunched over back
A weight internally packed
As his soul starts turning black.

He has made sense of his fight
An impatient kind of plight
Trying to overcome it with all his might.

He's dangerous
With a heart that falls fast, it's outrageous
Most consider it a belligerence.

Hindering chances
No second glances
He's growing accustom to the stances.