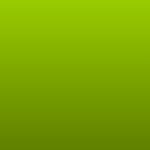 Category : Poems
Sub Category : N/A
She was a friend like no other

She turned her back just like my own mother

She leaves without a trace but comes running back like goin to first base. 

She killed me inside; In my mind; she lied. 

Speaking rumors like the wildfires she says she never started

She says that I'm like the twin that's retarded

She puts  me down but my feelings I can't show

Till now I speak and say,  this is why I'm alone. 

You stabbed me in the back but I pretended not to feel

Now you did it again and I know that it's real. 

I don't want you to know but I got somethin to say. 

You make me wanna cut but I can't you threw my blades away

You say it's all in my head but really you've changed.  

You're not the friend I once knew but now I see I hurt cuz of u

You stand on my doorstep like we're still friends

But inside u knew that it's pretend. 

You tell people I want them to die but in reality that's really a lie. 

You like a doll that has a remote.  The ones around u are the ones that control

Inside your hearts black as coal. This is your role. But my time you stole. 

So,  all I say is I need this pistol to take its role and grab hold cuz heaven's streets are made of gold.