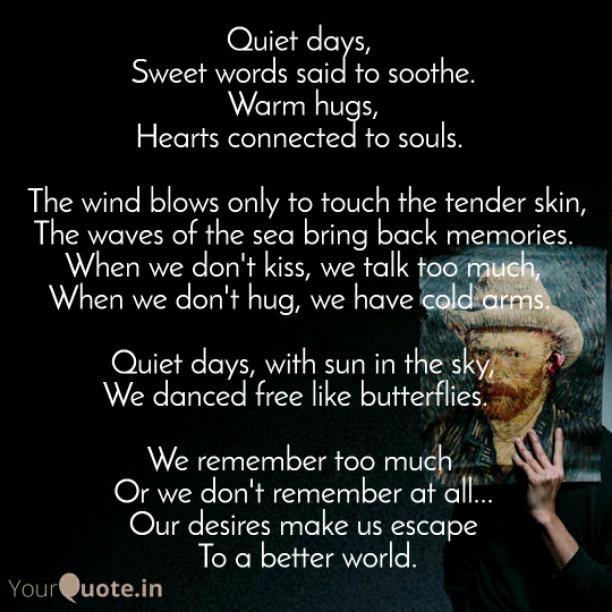 Quiet Days
Read Count : 36
Category : Poems
Sub Category : N/A
Quiet days, 

Sweet words said to soothe.

 Warm hugs, 

Hearts connected to souls. 




 The wind blows only to touch the tender skin,

 The waves of the sea bring back memories. 

 When we don't kiss, we talk too much, 

When we don't hug, we have cold arms. 




 Quiet days, with sun in the sky, 

We danced free like butterflies.  




We remember too much 

Or we don't remember at all...

Our desires make us escape

 To a better world.