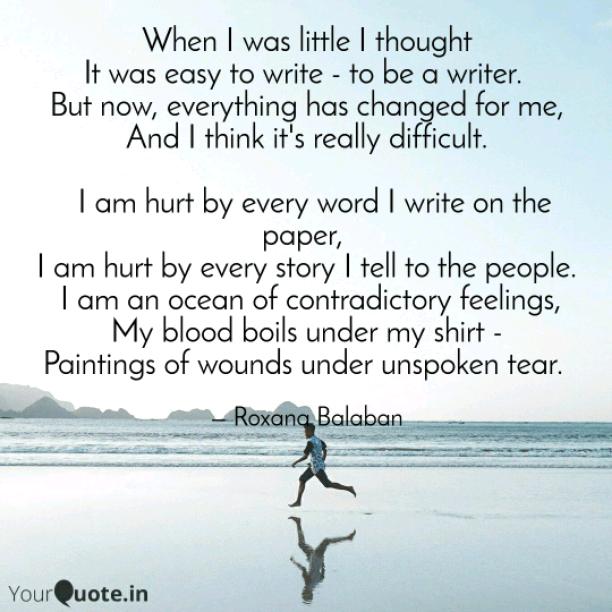 To Be A Writer
Read Count : 76
Category : Poems
Sub Category : N/A
When I was little I thought

 It was easy to write - to be a writer.  

But now, everything has changed for me,

And I think it's really difficult.




  I am hurt by every word I write on the paper, 

I am hurt by every story I tell to the people.

 I am an ocean of contradictory feelings,

 My blood boils under my shirt - 

Paintings of wounds under unspoken tear. 




 When the past mixes with the present

 And I don't know who I am anymore, 

I fall to pieces on the sheet you read 

When you feel alone...




  I always find the words 

I hid for a while, 

But I know I have to fall many times

To understand better this life.