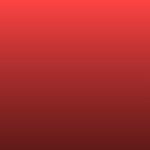 Unstable Journey
Read Count : 54
Category : Poems
Sub Category : N/A
They say, "he's too lost."
Loving and caring to the point he gets walked on over and over. 
"What's the point," he asks?
Failing so constantly keeps consuming him. 
So many memories
All with which most of them chose others before him.
Drowning is how he feels
He lost the person he used to know as himself.
Wishing he could have shelved those parts of himself that were once good.
Impatience consumed him
Forcing his hand to not withhold how he feels.
"I'm a failure," his constant thought
With a conscience that doesn't seem to exist to say otherwise.
Just a blundering belligerence
Trying to keep himself up as he walks forward once again. 
He's got one simple wish.
To finally matter enough to someone else
For he once again lost what it felt like to be happy all over again.