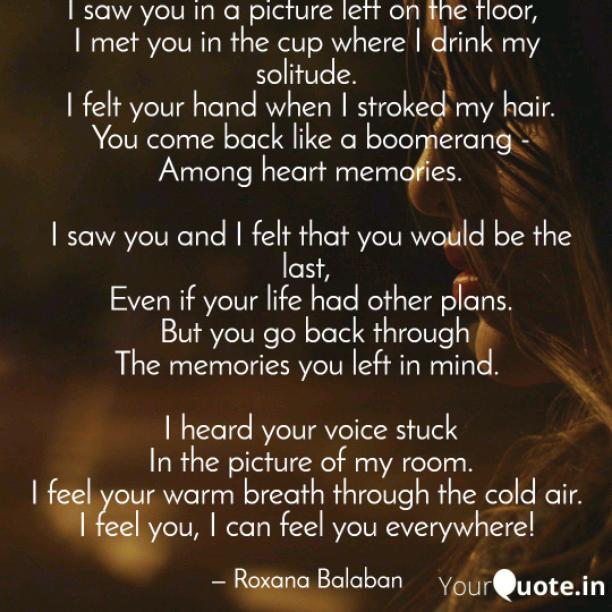 I Can Feel You
Read Count : 48
Category : Poems
Sub Category : N/A
I saw you in a picture left on the floor, 

I met you in the cup where I drink my solitude.

 I felt your hand when I stroked my hair.

 You come back like a boomerang -

 Among heart memories.




 I saw you and I felt that you would be the last,

 Even if your life had other plans.

  But you go back through

 The memories you left in mind. 




 I heard your voice stuck

 In the picture of my room.

I feel your warm breath through the cold air.

I feel you, I can feel you everywhere!