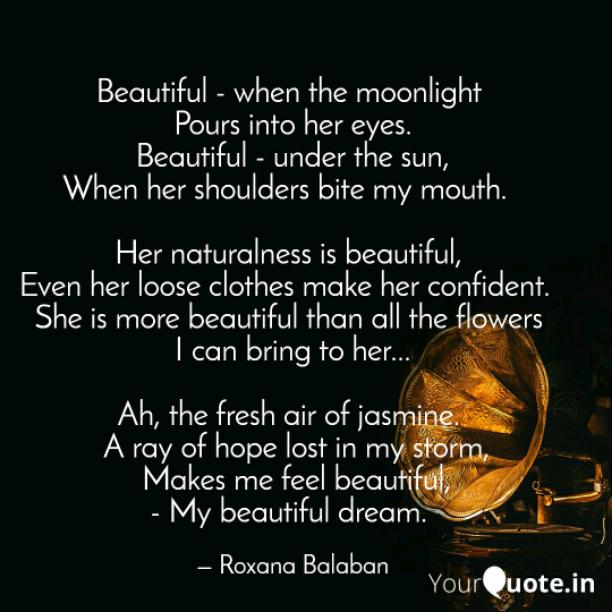 Beautiful
Read Count : 19
Category : Poems
Sub Category : N/A
Beautiful - when the moonlight 

Pours into her eyes.

Beautiful - under the sun,

When her shoulders bite my mouth.  




Her naturalness is beautiful, 

Even her loose clothes make her confident.  

She is more beautiful than all the flowers 

I can bring to her...




Ah, the fresh air of jasmine. 

 A ray of hope lost in my storm,

 Makes me feel beautiful,

 - My beautiful dream.  




Let's go somewhere

 Where we can be lost.

On a wheat field, 

On a deserted beach.




  And take my guitar with you,

 To put my heart in tune - 

When everything will become numb, 

I'll start playing to you wonderful songs.