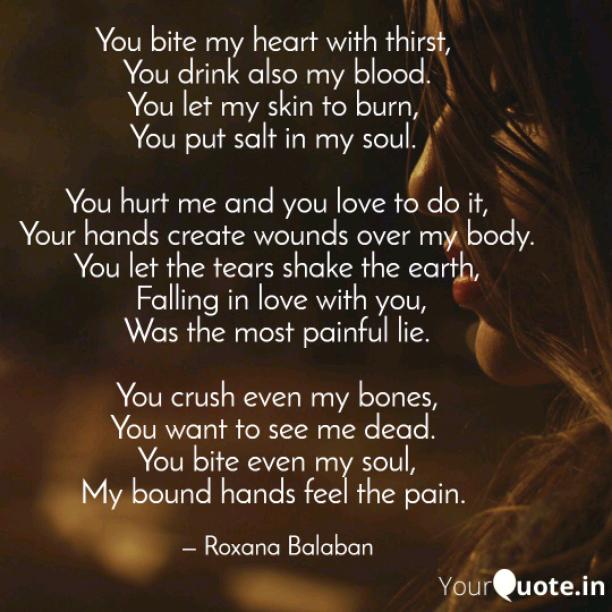 Painful Lie
Read Count : 13
Category : Poems
Sub Category : N/A
You bite my heart with thirst, 

You drink also my blood.

You let my skin to burn, 

You put salt in my soul. 




 You hurt me and you love to do it, 

Your hands create wounds over my body.

You let the tears shake the earth,

 Falling in love with you,

 Was the most painful mistake. 




 You crush even my bones, 

You want to see me dead. 

You bite even my soul,

 My bound hands feel the pain.  




You are the knife that dries my heart, 

You are the pain that numbs my life.

 You are the piano that makes my guitar cry, 

You are everything I hate to keep in me.