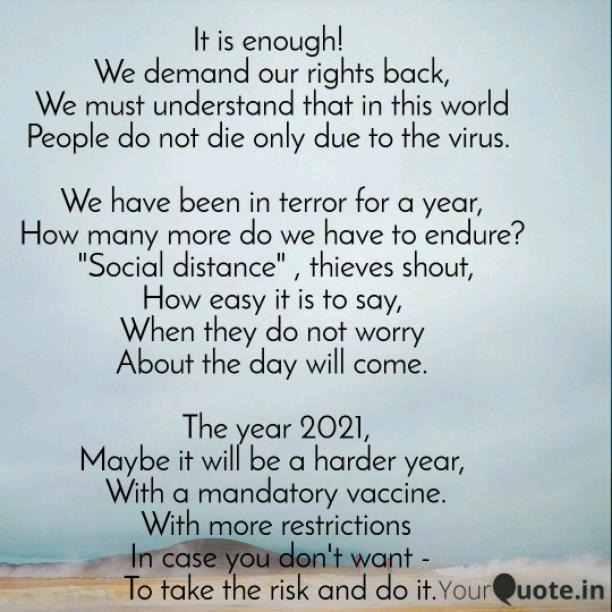 It Is Enough!
Read Count : 17
Category : Poems
Sub Category : N/A
It is enough!  

We demand our rights back, 

We must understand that in this world 

People do not die only due to the virus.  




We have been in terror for a year, 

How many more do we have to endure? 

 "Social distance" , thieves shout, 

How easy it is to say, 

When they do not worry 

About the day will come. 




 The year 2021, 

Maybe it will be a harder year, 

With a mandatory vaccine.

With more restrictions

 In case you don't want -

 To take the risk and do it.




 Remember what it was like 

When you were free,

 When we didn't depend

 On a number of infections -

 To be able to leave the house

Or to stay in quarantine.