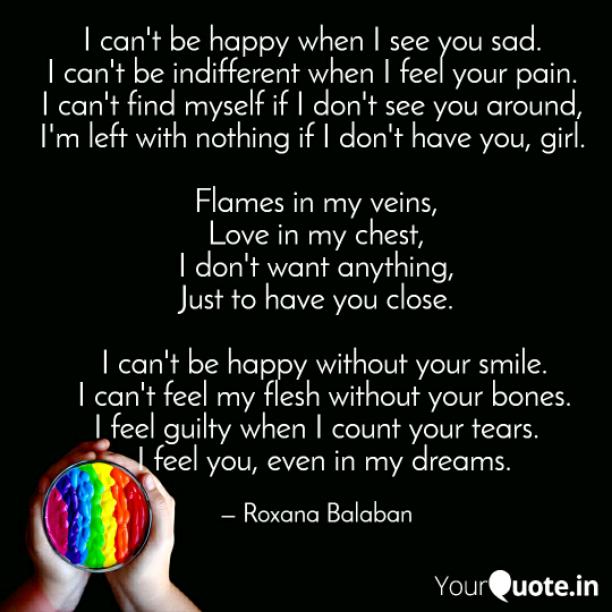 I Feel Guilty
Read Count : 44
Category : Poems
Sub Category : N/A
I can't be happy when I see you sad. 

 I can't be indifferent when I feel your pain.  

I can't find myself if I don't see you around, 

I'm left with nothing if I don't have you, girl. 




 Flames in my veins, 

Love in my chest,

 I don't want anything, 

Just to have you close.




  I can't be happy without your smile.

  I can't feel my flesh without your bones.

I feel guilty when I count your tears.

  I feel you, even in my dreams.