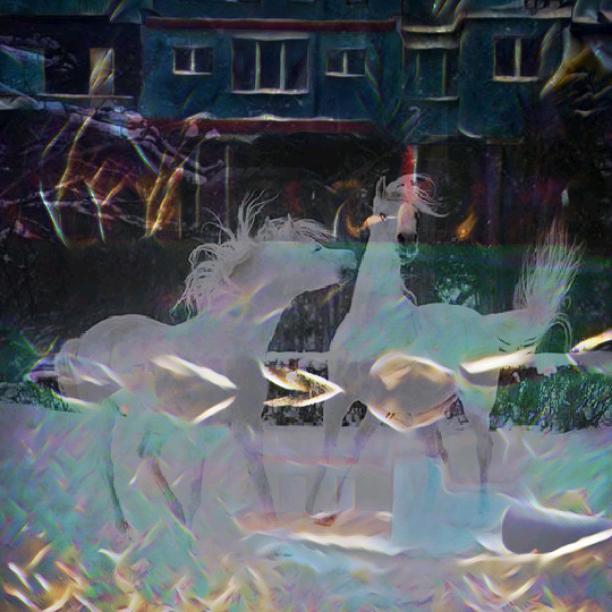 Category : Poems
Sub Category : N/A
The evening has come down,
lights are changing,
in magnificent firework.

The bangs can be heard, 
from afar. 
Suddenly.... 
white horses came,
out of no where.

They are not afraid,
because they have a nice, 
little date. 

Look....There.... 
The horses are in love, 
and run, 
above, 
the big magic stones. 

Skipping under, 
the illuminated dome, 
of the sky. 

And later on.... 
When the sun comes up..... 
They will fly, 
away. 

Perhaps..... 
at another place?