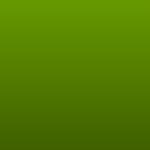 LOVE VISIT ME NOT
Read Count : 17
Category : Poems
Sub Category : N/A
I don't know how to describe how I feel,
I am angry and sad at the same time,
Why does it always have to be me,
I give my all and I only get to be treated worse,
But I only have myself to blame,
My feeling I could not keep on check.

I trust people too much,
This I know is my weakness,
But I still go ahead and trust,
And now look I am the one hurt,
Me and my stupid heart still have not learn, That those who trust too much,
Are always hurt too much.

Maybe love was not meant for me,
Cause it has been the cause of me pains,
I am just gonna throw in the towel,
And lift my hand in surrender,
I ain't doing love again,
I don't think my poor soul can bear another sorrow,
My soul deserves a break too.

I am going to get through this,
I always get through it,
But this time it's gonna be different,
I think I have hurt enough,
Now I am gonna go back to my cocoon, Repair myself from this pain,
And cry if possible.

Love if you are out there,
This is my only request,
Visit me not again,
Coz you are nothing but pain to me,
Visit me only when you know,
That I won't hurt again,
For now,I am done loving and giving love.