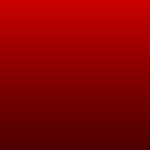 Fighting Chance?
Read Count : 47
Category : Poems
Sub Category : N/A
The moment I sat with her
Eyes fixated, waiting for more thoughts.
I knew I wanted more

She left state in such a hurry
Leaving my soul burning in a flurry.

That what was once a broken Angel holds the other half of my soul.
I poured everything into fixing it
Even super-glued my hand to my pants.

The Angel with no halo, depicting how I viewed her.
Fallen yet strong, always putting herself back together. 

Letting go, hasn't been easy.
Forgetting her I can't seem to do.

Her dreams
Her favorite movie with a scene of a hot skillet and grits
Her music
Her voice
Her laugh, and the way she let loose letting herself shine with more and more of her soul.
Her not so nice attitude she breaks out when I make a mistake.

She may not realize it was what I needed to finally push that button to grow. 
All I can do is keeping going, changing more every step of the way.