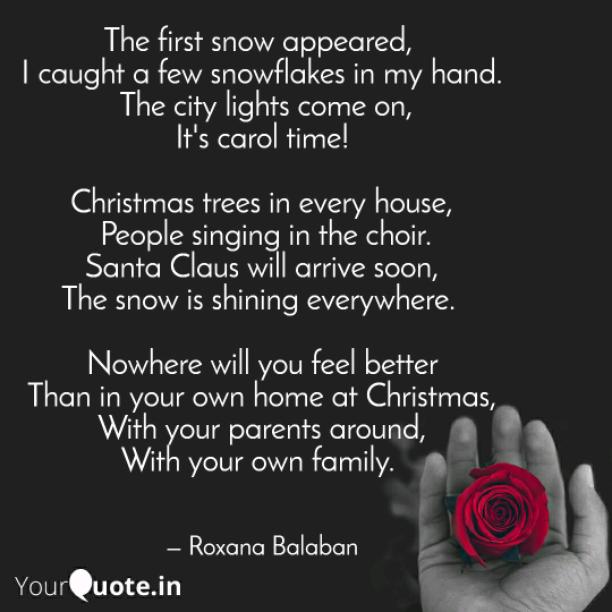 The Christmas Time
Read Count : 50
Category : Poems
Sub Category : N/A
The first snow appeared, 

I caught a few snowflakes in my hand.

 The city lights come on,

 It's carol time! 




Christmas trees in every house,

 People singing in the choir.

Santa Claus will arrive soon,

 The snow is shining everywhere.  




Nowhere will you feel better

 Than in your own home at Christmas, 

With your parents around,

 With your own family.  




It is cold outside, 

But our hearts have melted, 

Caring for each other 

Makes us feel safe and healthy.