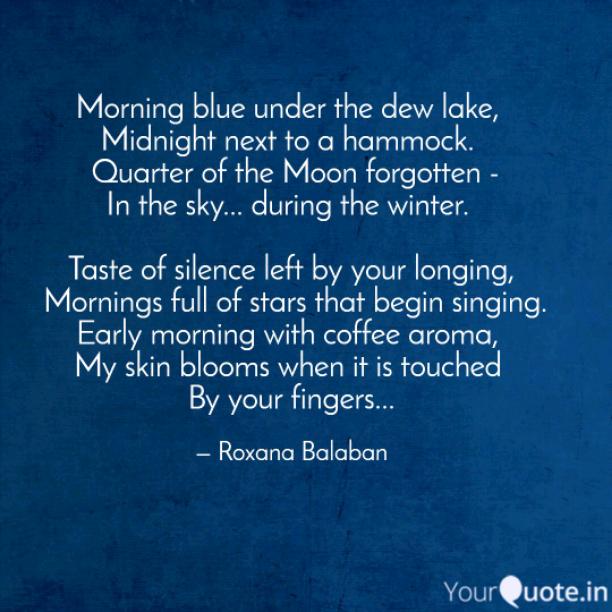 Category : Poems
Sub Category : N/A
Morning blue under the dew lake, 

Midnight next to a hammock. 

 Quarter of the Moon forgotten -

 In the sky... during the winter.  




Taste of silence left by your longing,

 Mornings full of stars that begin singing.

Early morning with coffee aroma, 

My skin blooms when it is touched 

By your fingers...