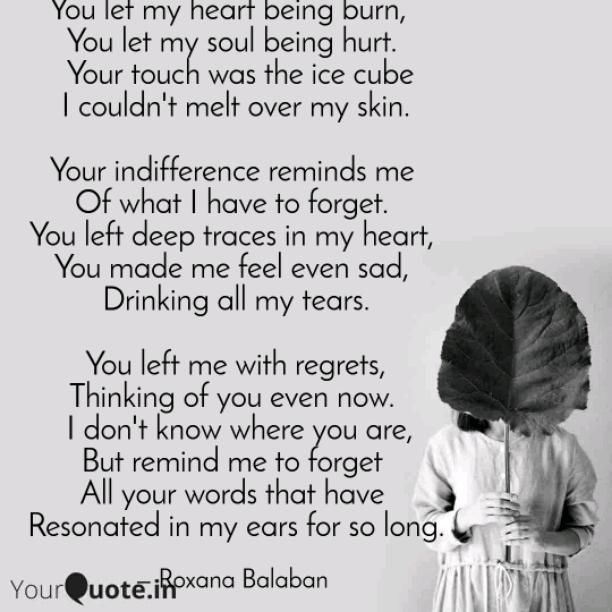 Even The Hottest Veins
Read Count : 19
Category : Poems
Sub Category : N/A
You let my heart being burn, 

You let my soul being hurt.

  Your touch was the ice cube

 I couldn't melt over my skin.




Your indifference reminds me

 Of what I have to forget. 

 You left deep traces in my heart, 

You made me feel even sad,

 Drinking all my tears.




  You left me with regrets, 

Thinking of you even now.

  I don't know where you are,

 But remind me to forget 

All your words that have

 Resonated in my ears for so long.




  I don't know what you're doing, 

But please remind me to forget the pain, 

Because your cold words froze

 Even the hottest veins.