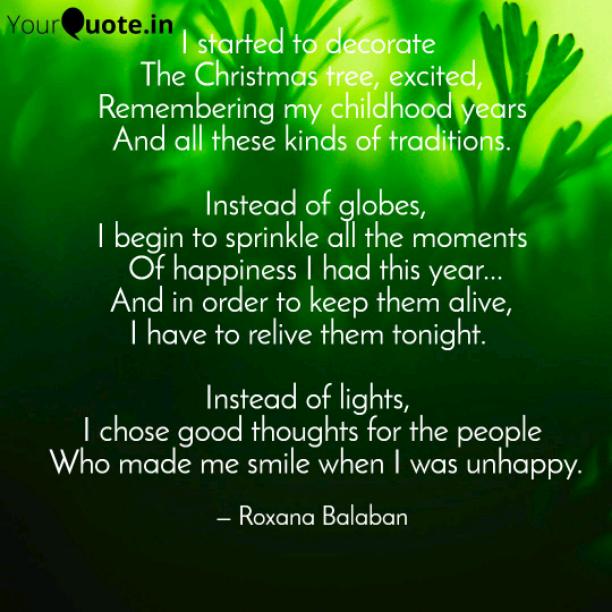 The Christmas Tree
Read Count : 50
Category : Poems
Sub Category : N/A
I started to decorate 

The Christmas tree, excited,

 Remembering my childhood years 

And all these kinds of traditions.




 Instead of globes,

I begin to sprinkle all the moments

 Of happiness I had this year...

And in order to keep them alive,

 I have to relive them tonight.  




Instead of lights, 

I chose good thoughts for the people

 Who made me smile when I was unhappy.




 Their names shine all year round, 

Not just in December,

 Making my heart pound,

Making my heart singing. 




 Instead of tinsel, 

I chose to leave the wishes.

They melt on the fir branch,

 Like snowflakes. 




 The carols invite the tree to dance, 

I call everyone around it.

 I feel blessed to have them healthy.

God, thank You for everything!