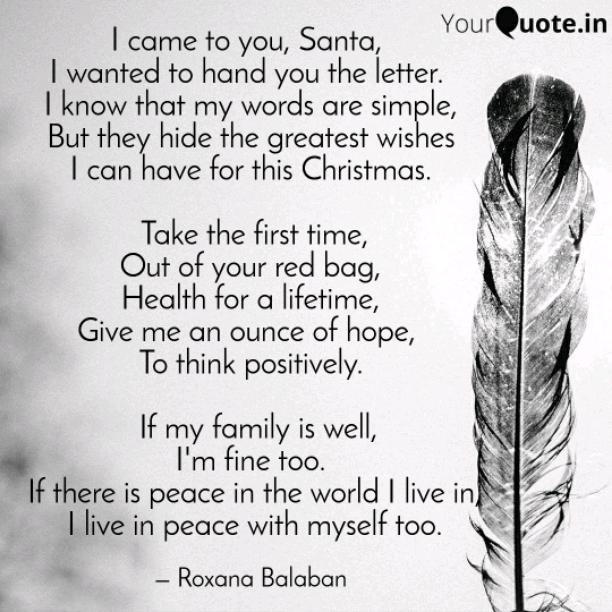 Dear Santa
Read Count : 56
Category : Poems
Sub Category : N/A
I came to you, Santa, 

I wanted to hand you the letter. 

I know that my words are simple,

 But they hide the greatest wishes 

I can have for this Christmas.




  Take the first time, 

Out of your red bag,

 Health for a lifetime, 

Give me an ounce of hope, 

To think positively.




  If my family is well,

 I'm fine too. 

 If there is peace in the world I live in,

 I live in peace with myself too.




  I am writing you a letter 

Even though I am no longer a child,

 But I am sure that you have kept 

the letters since I was little, 

Fulfilling my wishes - even now.




  You made me an aromatic tea, 

I wish I had more time to stay.

But I know that others will come to you 

Through the letters they send to you.