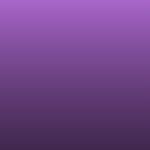 Category : Poems
Sub Category : N/A
Lost cause antics
A mind steeped with panics.

Everything was fast
Ending up a blundering vast.

Ears ringing
Waking from sleeping

Coming undone
All that I seemed to learn

I forgot everything
The person I was becoming

One moment
Where deciding not to be hesitant

Ended so badly
I saw I was breathing blindly.

Realizations are key
Unlocking doors with new parts to see.

I mess up quite a bit
So I sit here, lit.

Uncertainty
Is for surely

Place your bets
Will I win the last sets?