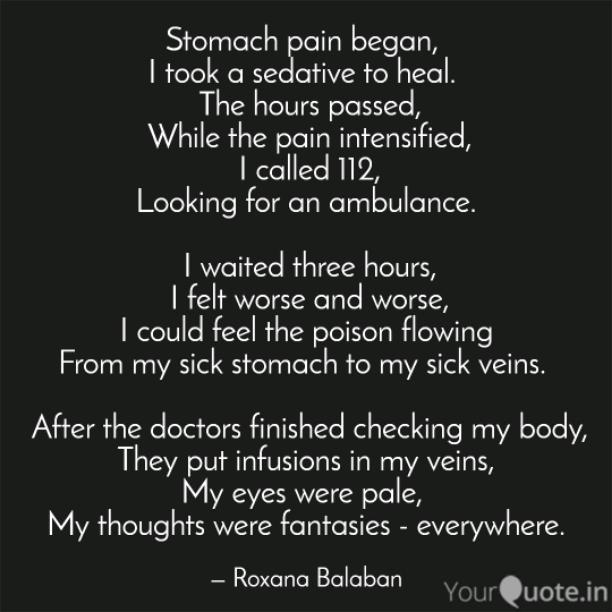 The Ambulance
Read Count : 49
Category : Poems
Sub Category : N/A
Stomach pain began, 

I took a sedative to heal. 

 The hours passed,

 While the pain intensified,

 I called 112,

 Looking for an ambulance. 




 I waited three hours,

 I felt worse and worse,

 I could feel the poison flowing 

From my sick stomach to my sick veins. 




 After the doctors finished checking my body,

 They put infusions in my veins, 

My eyes were pale, 

My thoughts were fantasies - everywhere.




  I couldn't believe how easily

 I could be close to death again, 

And that I could live forever 

Only through the poems I love to wrote.




  I will not be the same,

 But please take care of your health.

  Do regular checkups, 

Don't let the disease take over your cells.