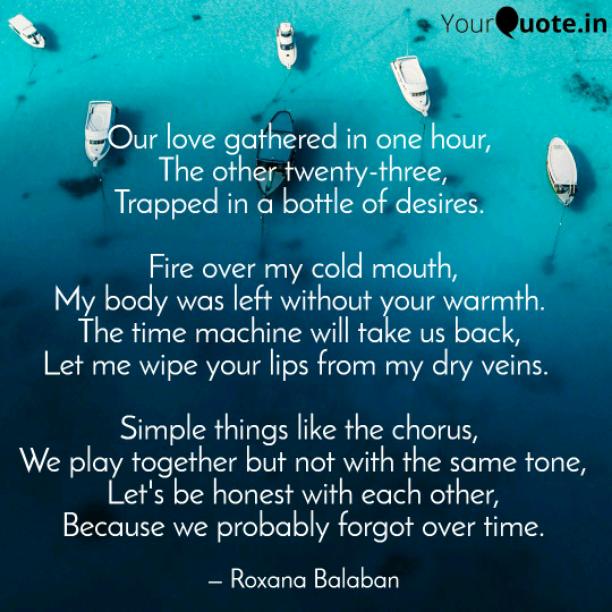 We Play Together
Read Count : 59
Category : Poems
Sub Category : N/A
Our love gathered in one hour, 

The other twenty-three,

 Trapped in a bottle of desires.  




Fire over my cold mouth,

 My body was left without your warmth.  

The time machine will take us back, 

Let me wipe your lips from my dry veins.  




Simple things like the chorus, 

We play together but not with the same tone,

 Let's be honest with each other, 

Because we probably forgot over time.