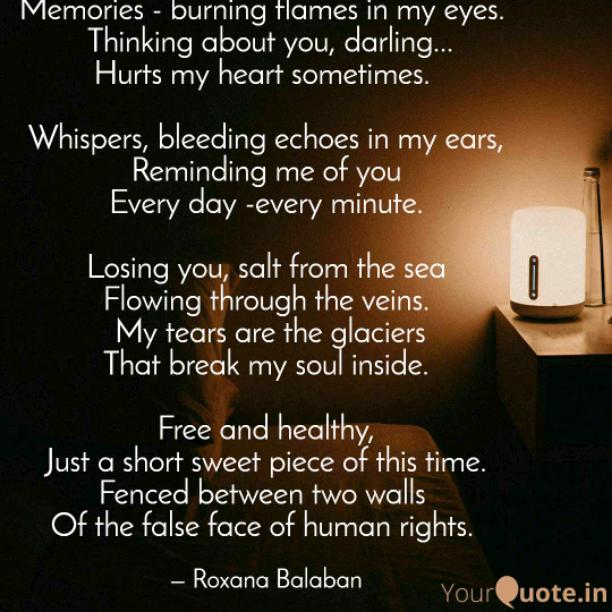 Free And Healthy
Read Count : 24
Category : Poems
Sub Category : N/A
Memories - burning flames in my eyes. 

 Thinking about you, darling...

Hurts my heart sometimes. 




 Whispers, bleeding echoes in my ears, 

Reminding me of you

 Every day -every minute. 




 Losing you, salt from the sea 

Flowing through the veins.

 My tears are the glaciers

 That break my soul inside. 




 Free and healthy, 

Just a short sweet piece of this time.

Fenced between two walls 

Of the false face of human rights. 




 I do not belong, but I am still here,

 A leaf that travels against my feelings.

Waves of tears, slow heartbeats,

 Thoughts drawn in solitude.