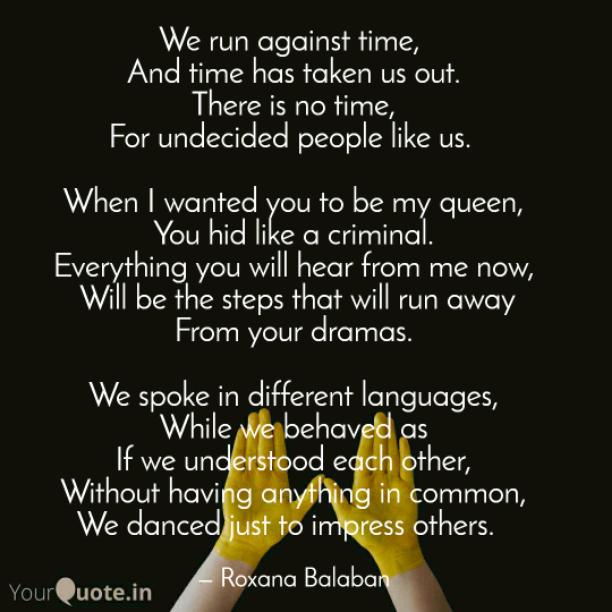 Against Time
Read Count : 51
Category : Poems
Sub Category : N/A
We run against time, 

And time has taken us out.

There is no time,

For undecided people like us. 




 When I wanted you to be my queen, 

You hid like a criminal.

Everything you will hear from me now,

 Will be the steps that will run away

 From your dramas. 




 We spoke in different languages, 

 While we behaved as 

If we understood each other,

 Without having anything in common, 

We danced just to impress others.  




After a hug it was goodbye, 

After a smile it was a tear, 

After peace there was war, 

And after me, it will be

 The one you want by your side.