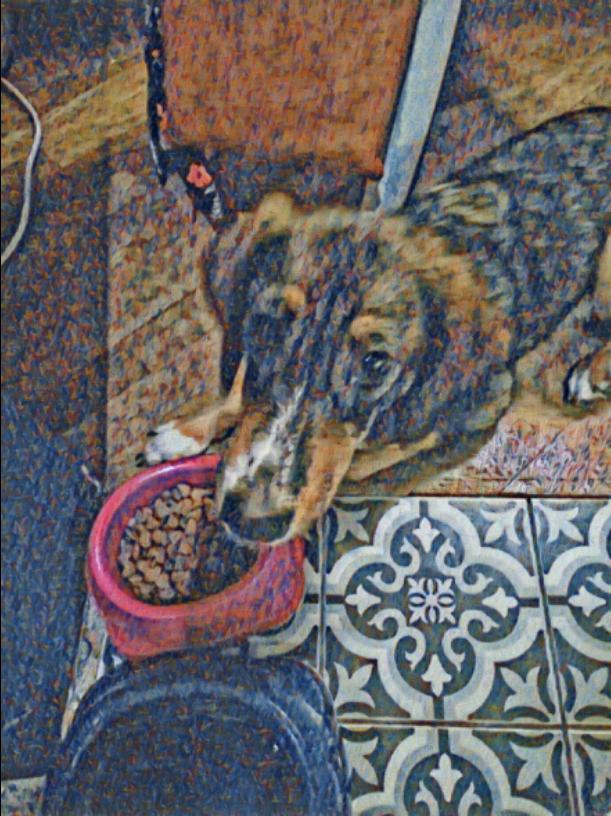 Category : Poems
Sub Category : N/A
She 's a very special dog.... 
When she eats,
She lays on the ground.

She seems, 
all the time,
being
tired. 

No panic, 
she's NOT ill, 
but very healthy. 
All the time very busy.... 

Playing, 
running, 
searching, 
eating, 
and at least... 
making, 
FUN! 
Always on the run. 

She has fun, 
for ten, 
this sits...in her dogs' gen!