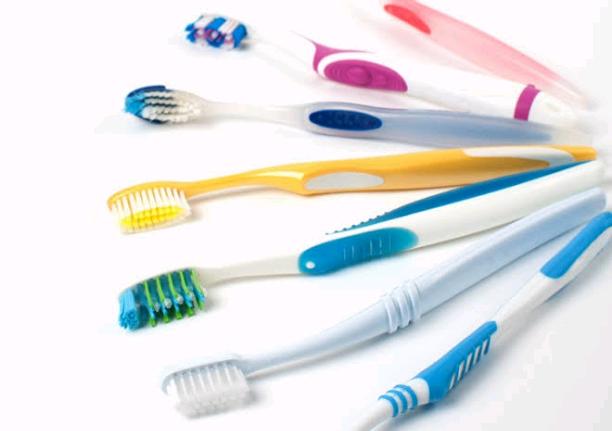 TOOTHBRUSH!!!
Read Count : 41
Category : Stories
Sub Category : Drama
TOOTHBRUSH!!!
Just when do we screamed "Happy New Year!!!", in a blink we are in December. Indeed time wait for no one. Just as the saying goes "the ground is greener on the other side" that's why i dived into Abuja from Lagos/Ogun. When you lives in a boundary between two states, sometimes you may not know the one to claim. There's this yearly ritual my mum usually perform, since i was little till when i grown she never skipped it. Gradually i became used to it, that when I'm on my own, I don't missed out on it. Never mind spending all my savings on it though. My friend most times looked at me with the look of if I think am still a lad. No matter how broke mum is, she'll never miss buying us new items to welcome the incoming New Year, from sponge, pants, soap, cream, name it. Every 1st of January everything we are to wear/use always new. Five years ago i traveled from Abuja to Ogun state, one's need to jolly with their loved ones. All the way from Abuja i bought new toothbrush, mind you every other things am to use on New Year day are new.
When i was packing my stuffs Dec 29th of that year, I went with my old brush wish i intend using to brush my front hair later. I'm an hard brush user, i asked the Aboki selling the toothbrush to gimme hard brush in specific. He brought many out and we bargain, he further said the particular one he sold for me was the hardest of the hard brush. Whao! You knew what i wanted i said that in my mind. Aside from my dad and I who fascinate hard brush others goes on soft and medium at most. Jan 1st after doing all the necessary chores, i zoomed to unveil my new toothbrush from its packet.
The color, the color i love most for toothbrush purple. I applied toothpaste on the bristle, dashed to brush my teeth. Gosh! I was disappointed at myself. The brush wasn't my expectations, i went to parlour and began lamentations. I told this guy to give me hard brush, see what he gave to me. I remembered vividly how he said "wanna na hard fa". I can't speak Hausa neither can he speak Yoruba, we made sure communication took place by code mixing. Cut and join Hausa and pidgin.  My complaint was much that dad had to see the brush. He touched the bristle and concluded it's hard brush, but i insisted it is not.
Dad rinsed the brush in warm water and salt, applied toothpaste on it for testing. When he was brushing, he said things i can't hear clearly. When he's done he shouted my name like i had fainted, his voice was loud that calls for the attention of others. Mum asked what's wrong? He said look at your daughter well, is she still normal. Mum don't know what to say, its obvious am normal. Dad asked "Nafi have you been smoking?". Everyone's knew how the smoke from any smoking substance make me cough. How could dad think of me as a smoker, why? He said him that likes hard brush, the toothbrush is hard for him, only a smoker will not be satisfied with this brush. How come i said the brush is soft.
Honestly I don't know what happened, but i can't feel the hardness of the toothbrush. That's how dad inherited my portable toothbrush, had to use the old one for extra days.