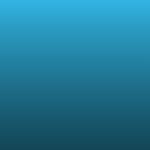 Running Rigid
Read Count : 27
Category : Poems
Sub Category : N/A
The papers running red.
The inks turned to blood.
Nothing works out
With a heart fast about.

One million lashes
Dished out by the masses
No control of the forces
So one snapped his neck.

Still alive
They let him live
While serving those lashes
The rest of his time spent.

Is this a eulogy
Or is it rebirth?
I can't find the answer
Because my thoughts don't fucking matter.

Why's my mind absurd?
Why can't I be chose?
Is it my fucked up past?
You know, the one I don't remember much about?

Or is it some others?
The ones I do remember about?
Like saying no so many times I cried
And gave in because I couldn't get into my home?

Or when I was little?
When someone stood over me and choked me?
Thought it was a gorilla though
Because I was hallucinating?

My whole life's just a blur
Too fast, I spin out of control.
Non-stop, always fall.
Crying every time I look in the mirror.