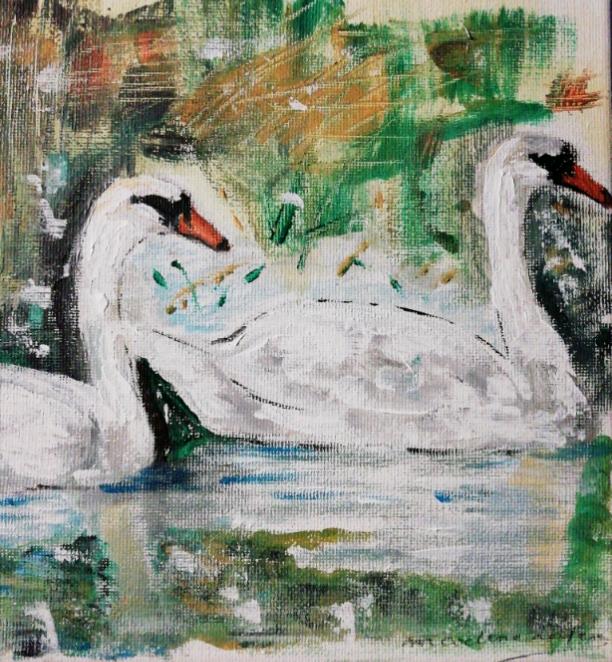 The Two Swans
Read Count : 57
Category : Poems
Sub Category : N/A
Both swimming in a quiet lake.
Between grass blades, 
and duckweed. 

They seem, 
to be a couple. 
Tossing through... 
the calm water. 

This way, 
they can forget, 
their worries. 
Everyday, 
and certainly today... 
The swans are singing, 
their 'little lovesong'.

Maybe.... 
Waiting for a little brood? 
And, 
than.... 
they have to look for food....