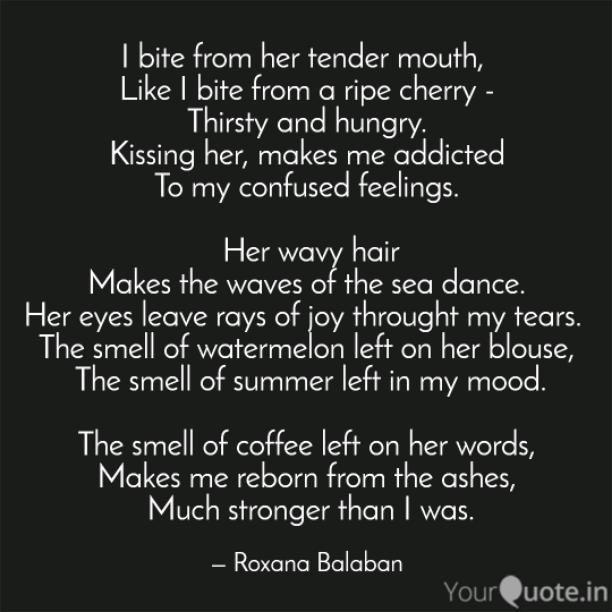 Ripe Cherry
Read Count : 50
Category : Poems
Sub Category : N/A
I bite from her tender mouth, 

Like I bite from a ripe cherry -

 Thirsty and hungry. 

 Kissing her, makes me addicted 

To my confused feelings.




  Her wavy hair 

Makes the waves of the sea dance.

 Her eyes leave rays of joy throught my tears.  

The smell of watermelon left on her blouse,

 The smell of summer left in my mood.




The smell of coffee left on her words,

Makes me reborn from the ashes,

 Much stronger than I was.